One of the challenges art dealers often face is obtaining high-quality custom handcrafted frames. Choices like style, width, depth, and finish are compounded by expense, procurement, and delivery. Often each frame order is so uniquely custom and time-consuming to produce that if you make a design error in the ordering process, you stand a good chance of being obligated to purchase the frame, renegotiating for a new one, or, worst case, purchasing a second frame for the same painting. Let Greg Colley Art Services fine art framing collaboration skills assist you with your with fine art framing!
We can collaborate solely for virtual frame sampling or assist you from virtual selection to fitted delivery with one of our custom fine art framing partners.
If you would like to view your painting in several virtual sample frames or discuss working with us along with one of our custom framing partners, please give us a call or send us an email along with an image of your painting to greg@gregcolley.com or contact me here.
Virtual Fine Art Frame Sampling
Selecting a new custom handcrafted frame, especially for older secondary market or vintage paintings, is often not straightforward. Usually, you'll choose a corner (carved) sample from a vast selection on a wall, hold it up to your painting's corner, and try to visualize what the end product will look like. The difficulty with this selection method is that the corner sample is typically not the correct width, color, gild, or precisely the style you're searching for. As a result, selection choices are sometimes compromised because your framer doesn't possess the sample you want. The result of this scenario is you may be forced to risk a speculative (visioned) frame to proceed and hope the frame looks great when fitted and delivered.
We can assist you in minimizing some of this frame selection and ordering risk by inserting your painting's photo into our collection of virtual frame samples. We have hundreds of photographed frames of all styles for you. You can also provide us with a photograph or screenshot of a framed painting you found online, and we can insert your painting's frameless photo into your preferred frame photo. Our frame images portfolio comprises American, European, modern, traditional, Plein air, impressionism, and works on paper.
Below are some images as samples from our virtual frame photography collection. We have many more frame photos, so if you have a painting you are contemplating framing, please do not hesitate to reach out to us regarding fine art framing. More paintings photographed with their existing frames can also be seen on our gallery website at www.CaliforniaArtCompany.com.
Small Virtual Handcrafted Frame Samples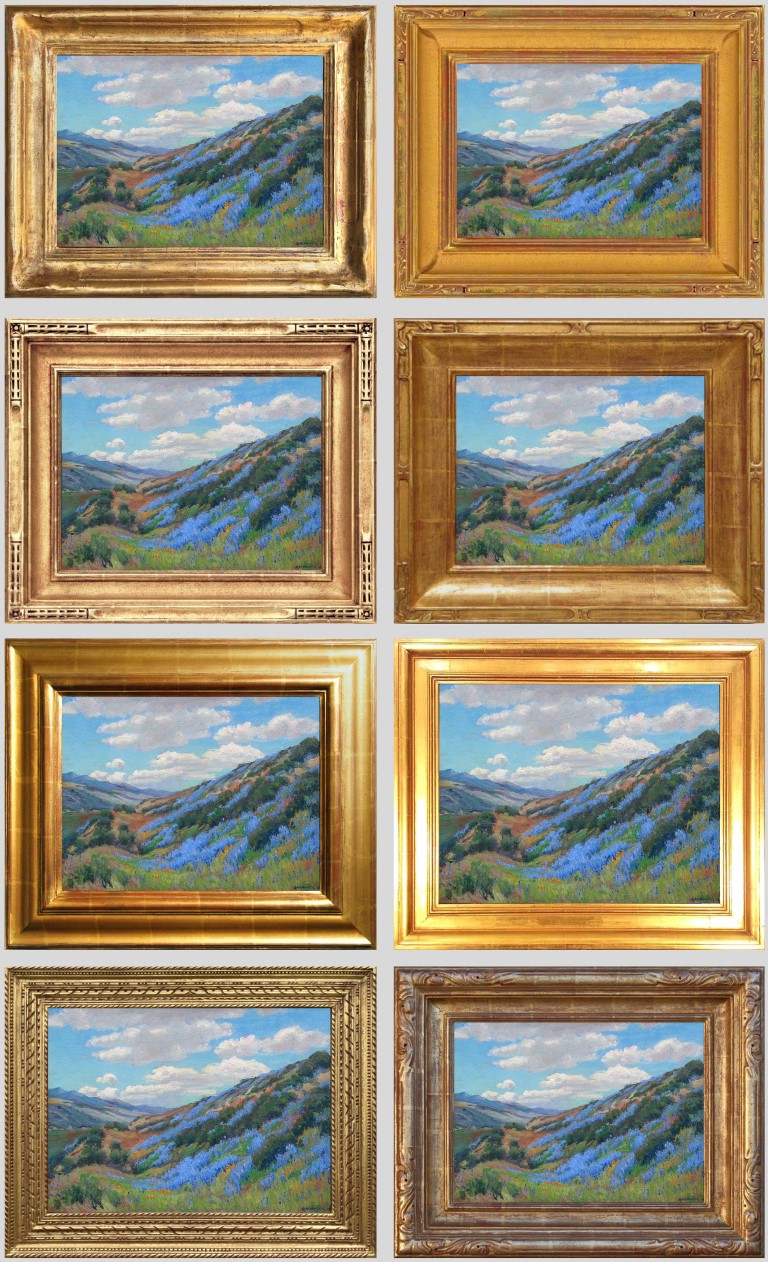 Large Virtual Handcrafted Frame Samples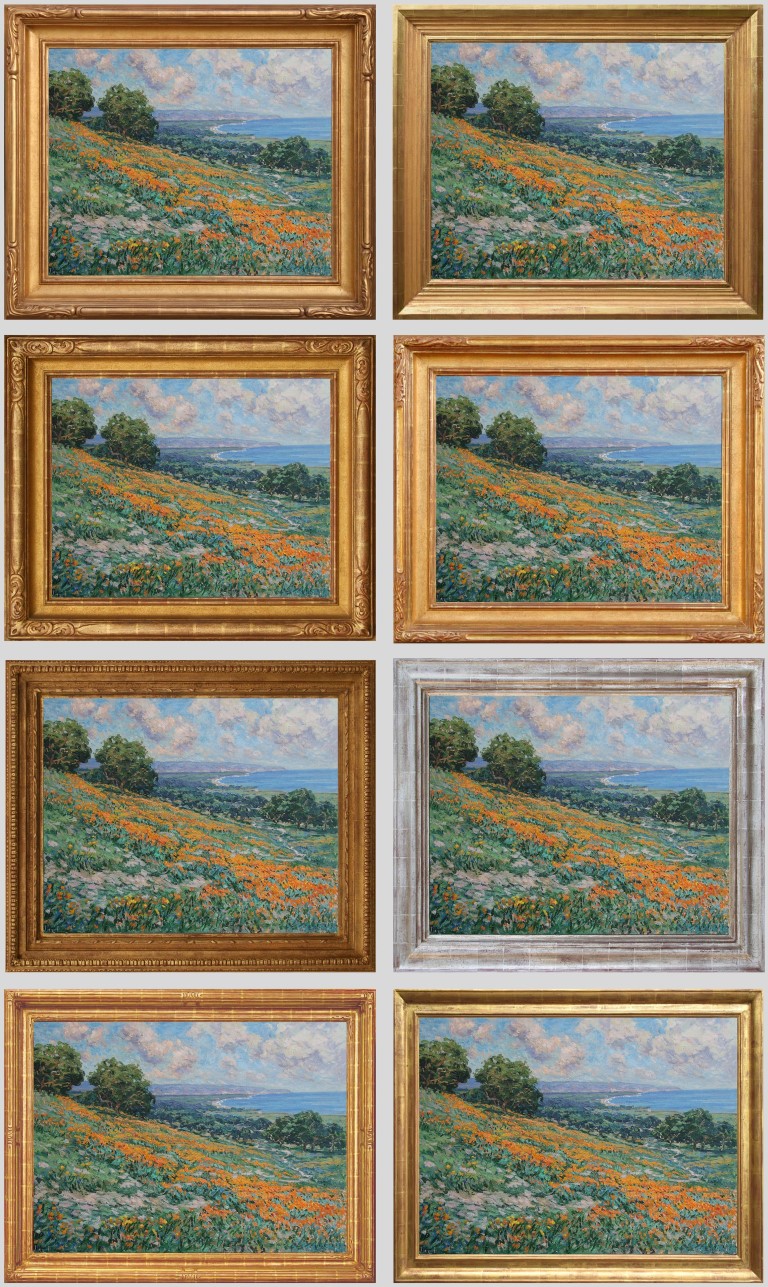 Modern Virtual Handcrafted Frame Samples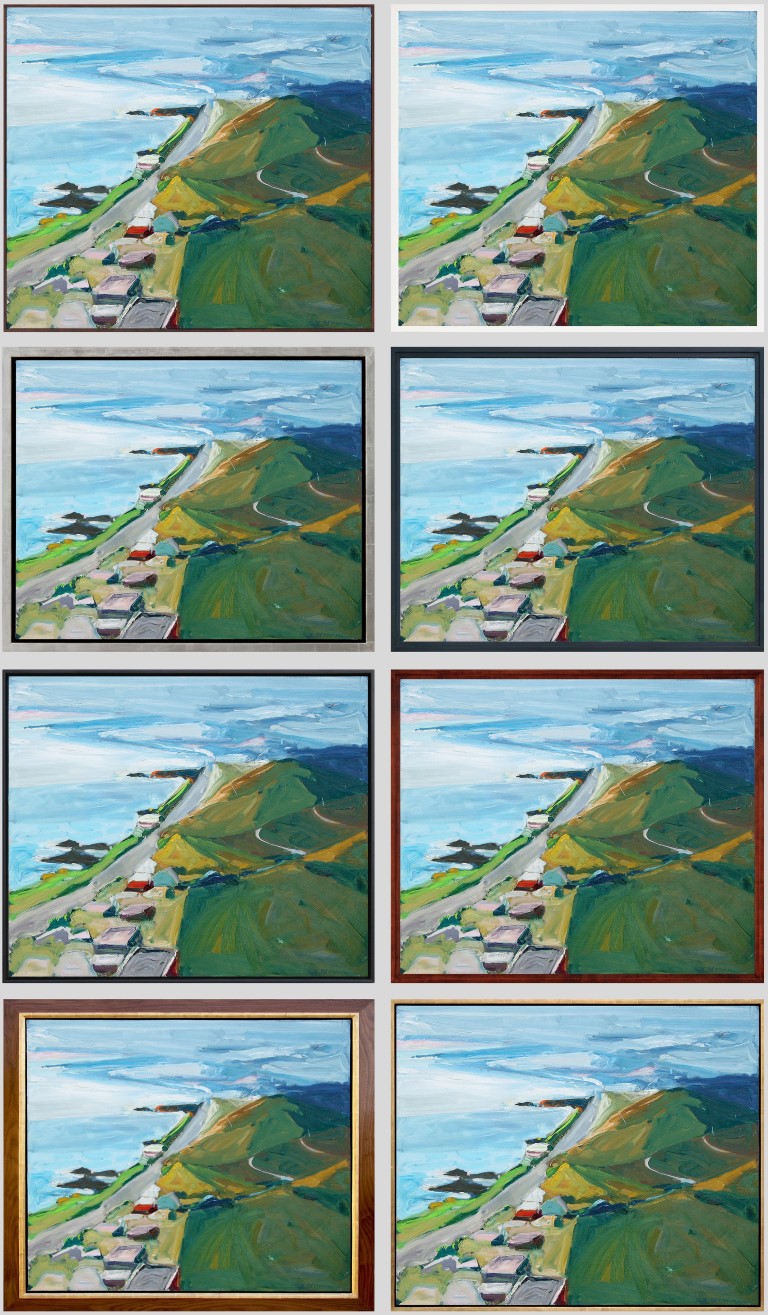 Vintage Virtual Handcrafted Frame Samples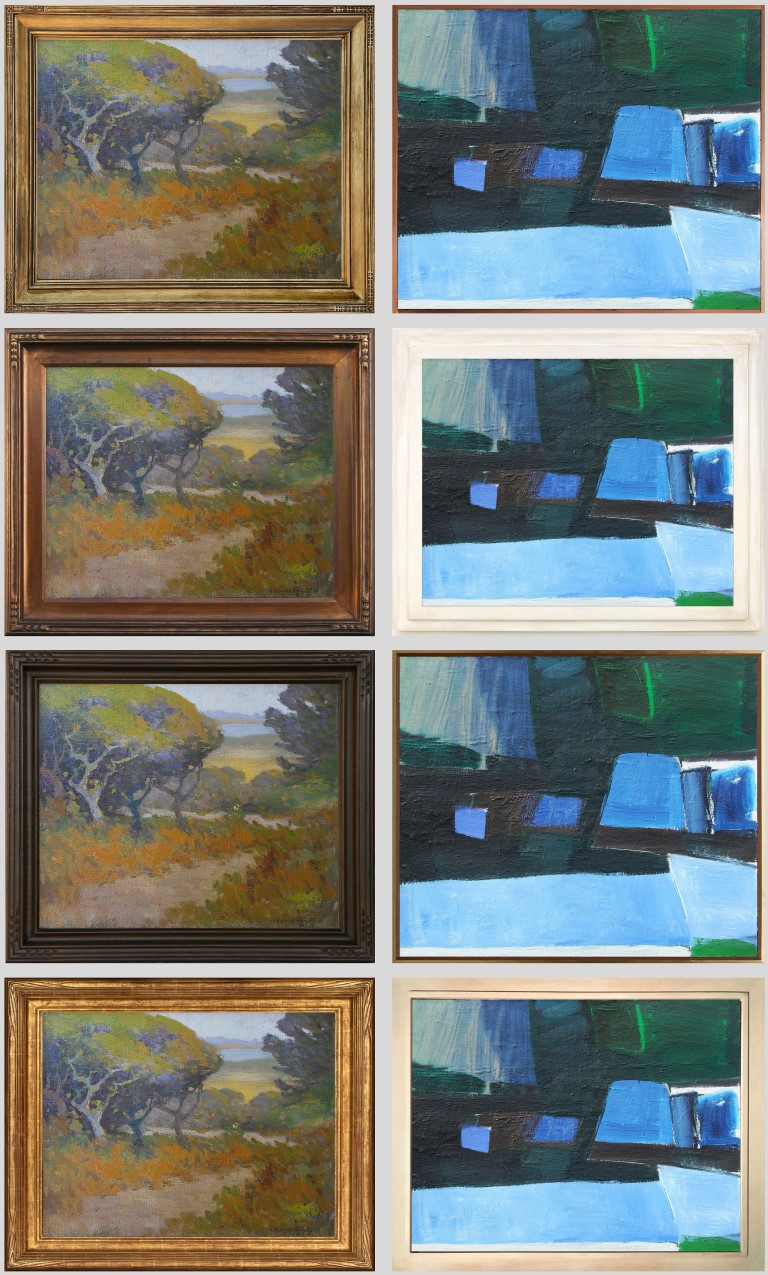 Works on Paper Virtual Handcrafted Frame Samples