For our discussion, custom handcrafted "fine art" framing is recognizably different from what most local retail frame stores advertise as custom framing. Custom framing could be defined simply as cutting lengthy strips of factory mass-produced frame moldings. An exceedingly high percentage of retail frame stores offer this level of product and service. However, framing original one-of-a-kind fine art with a milled custom hand-carved basswood gilded gold leaf frame handcrafted by a frame artisan can be much more challenging.
Most handcrafted custom fine art frames made today are replicas or near reproductions of ageless frame designs produced decades or centuries past. If you appreciate fine handcrafted frames, we highly recommend the book, "Lowy: The Secret Lives of Frames, One Hundred Years of Art and Artistry" by Deborah Davis, 2006, Filipacchi Publishing. (see photo insert).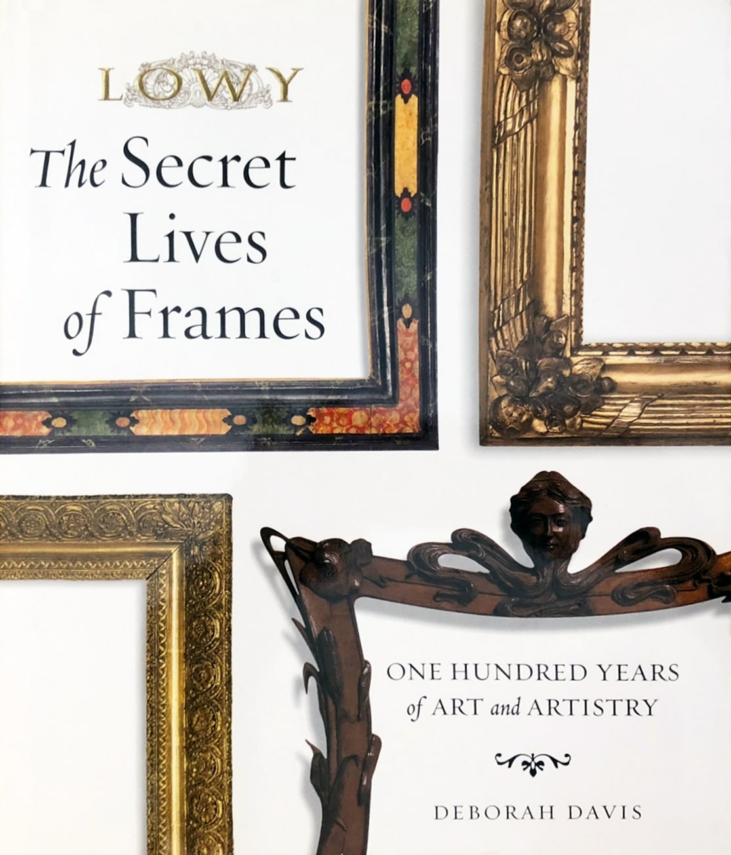 Aside from your local measure, cut, and join picture frame store, it's challenging to locate a custom frame artisan that can handcraft a custom gilded frame for your fine art. With over twenty years of collecting and dealing in fine art in Southern California, we know of only a handful of artisans in the Southern California area. Due to the lack of fine frame artisans, production times for custom hand-carved, gilded, and Post-war custom lacquered strip and floater frames can often be lengthy. In addition, because these styles of frames are custom ordered, it can be challenging for the discerning collector to style and fit a frame perfectly to a painting.
Our frame consulting services include:
Frame consultation and selection
Virtual frame sampling
Complete start-to-finish order from consultation to delivery
Frame Consultation and Selection
Choosing a period-style frame or a newly designed frame involves knowing the correct style of frame appropriate for the painting. Frame styles range from ornate European 17th-century replicas to modern box-style floater frames. Sometimes selecting the most suitable frame style is obvious, and sometimes it's simply a personal choice. We can consult with you about the design and type of custom frame we feel would represent your painting in the most aesthetically beautiful and value-added design.
Virtual Frame Sampling
Walking into a frame store with your painting and selecting a corner sample from various sample corner pieces attached to a wall is traditionally the way frames have been chosen. This method of selecting a frame is still the standard procedure today. Over the years, we've unfortunately purchased frames this way, which, after completion, didn't look how we imagined it would look. Unfortunately, when holding a corner sample next to your painting, the corner sample piece is often not the same width or type of finish you want. So you have to select a finish from another corner sample and imagine the appearance with the selected carve at the correct width and finish chosen. Then, after placing your order and sometimes waiting a month or more, you install your painting into the new custom frame only to realize it doesn't look as good as you want it to. Unfortunately, whether you like the frame or not, you are usually on the hook for this frame's total cost or left with an uncomfortable (albeit renegotiated) re-order.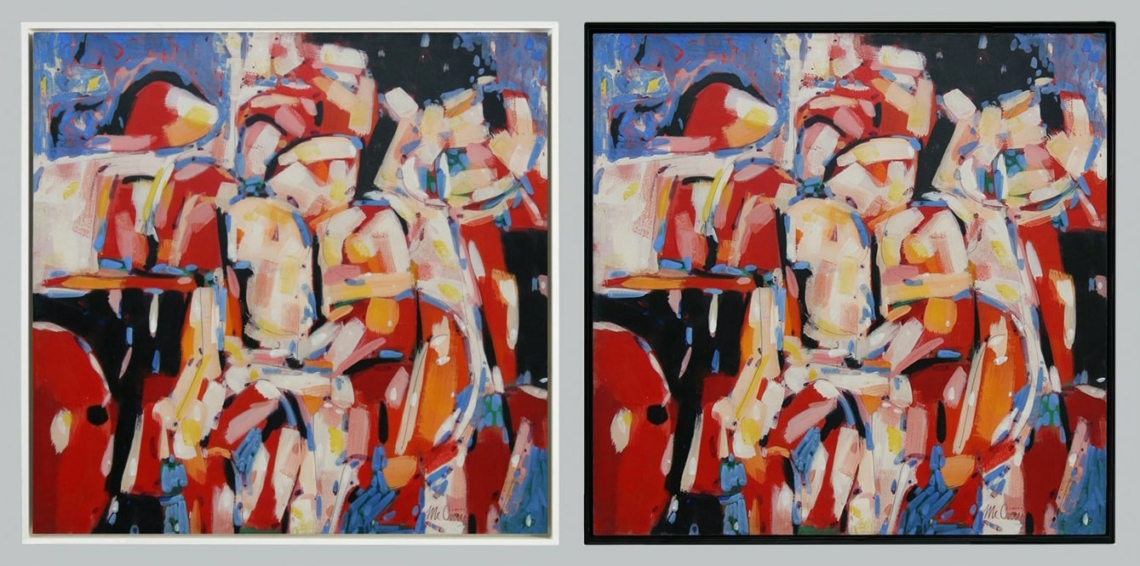 Luckily, there's a new way to view sample frames virtually on your painting before even walking into the frame store. With an almost unlimited amount of frames viewable on the internet, you can see a frame you like on the computer, and we can, in most cases, insert your painting virtually into a frame you viewed online. We also have hundreds of sample frames available for virtual viewing and can effectively place your painting virtually into frame photos we feel would make your painting look great.
Handcrafted Fine Art Frame Order from Consultation to Finished Production
From the initial design consultation to virtually selecting the most aesthetically attractive custom hand-carved period frame to be crafted by one of our third-party frame artisans, we can assist you with museum-quality framing. If you are interested in discussing custom fine art framing or want to get started with virtual frame samples, please call or email us at greg@gregcolley.com or via our contact page.